Drawstring Backpack Will Make A Delightful Steal Proof Travel Bag
Simple and unassuming, drawstring backpacks are well cut for travelers who set out on hurried trips and weekend rambles. Custom drawstring bags are available in various fabric choices including nonwoven polypropylene, cotton or polyester among others. It is more tear resistant than ordinary back packs and hence are more theft proof. The unassuming look of these bags is another deterrent for thieves who will be planning to make away with your goods.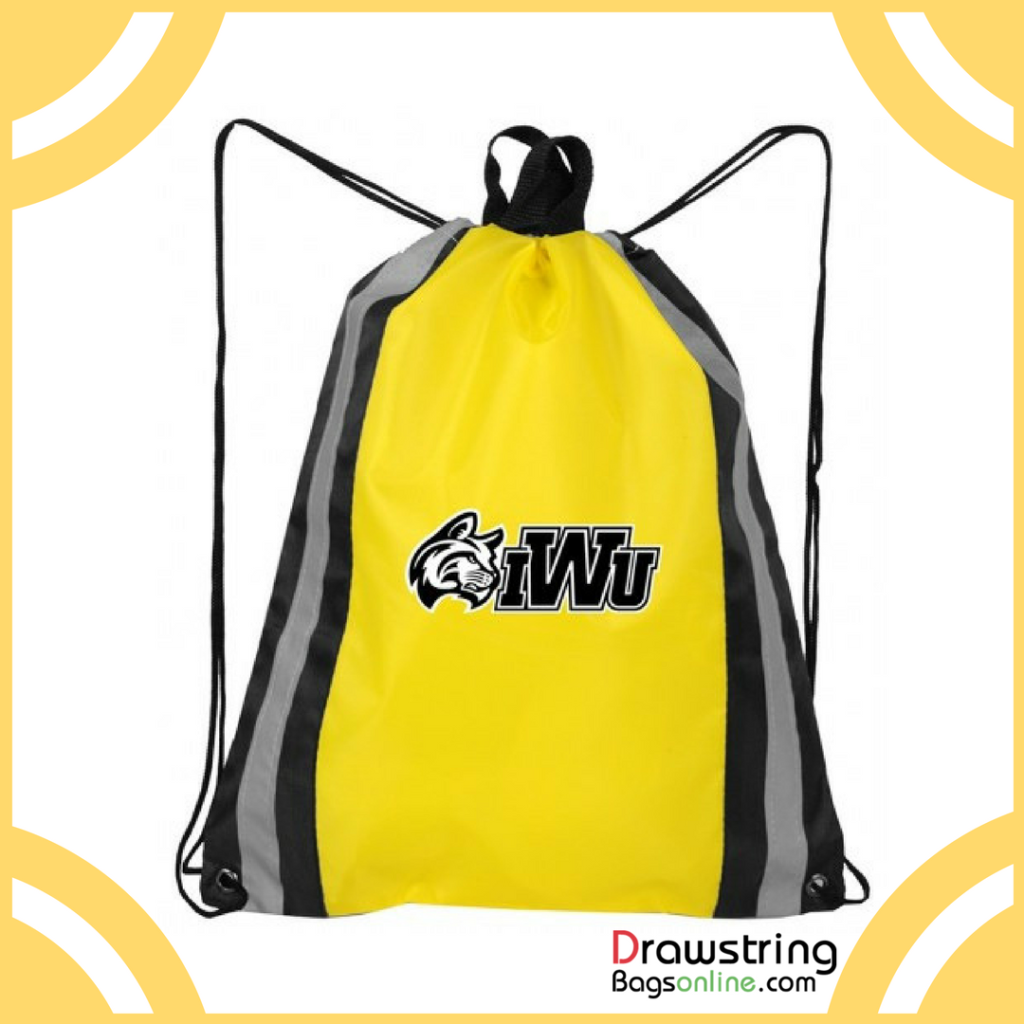 Simplicity is the key
The drawstring closure will give these backpacks a retro charm while the string can be used to sling it around the shoulder or to even lock it to a pole or seat. This simple, single compartment sack is easy to pack and empty as well because you need not rummage through the countless pockets and zipper compartments unlike a customary backpack. However, let's be brutally honest about it! Drawstring bags might not solve all your pack needs as it is more suitable as a beach bag or a weekend bag and not as the main travel bag for a long trip.
Cost effective
Drawstring bags are cost effective and are well suited for marketers who may be planning mass promotions like tradeshows. Everyone will love these bags that are simple and practical. Personalize these with your brand and message and see how easily these custom bags will grab the attention of everyone. By putting your brand on these, you are ensuring not just a wide angle display for your message but a high speed portability as well.
A perfect outdoor bag
Drawstring bags will weather nicely outdoors, which makes it well suited for bikers, campers and outdoor lovers. Designed to bear the rough and tumble of daily errands and outdoor fun alike, these custom bags are something everyone will simply love.
Here are some of our best selling models that will help you get started.
Reflecting Stripes Polyester Drawstring Backpacks: Be it an adventure trip, a sleepover or night biking, your recipients will surely love these bags with customized reflecting stripes as it will not just keep them safe and visible for motorists but will highlight your logo everywhere they go! Doesn't that amazing? These drawstring backpacks are available in several vibrant colors and they grab easy attention due to their reflective safety stripes.
Our Team Jersey Cinch Drawstring Bags : Planning a sports event or sponsoring a sports team? This custom imprinted cinch drawstring bags will make great team spirit items for sports teams, youth leagues and clubs among others. Free shipping, free art set up and free online design proof can be availed on these orders.
Polyester Drawstring Knapsack These attractive polyester drawstring knapsacks will create high value impressions for their brand at low investments. Trendy, functional and largely affordable, these sling bags will buy attention with its impressive colors accentuated with white accents. The front slash pocket with Velcro® closure offers enough space for storing mobile phones and other small things.
Condor Cotton Drawstring Backpacks A perfect gift for holiday season, these cotton drawstring bags will tug the hearts of your recipients with its beautiful design and construction. This backpack offers large storage space and easy visibility to business information imprinted against it. We offer attractive price savings on bulk orders of this backpack.
Looking for more models in drawstring bags? Browse our collection and choose a perfect pick. Should you find it overwhelming, we are only a call away!
Share and Enjoy