How To Employ Drawstring Bags As Promotional Items
Can you think a popular promotional gift that works for all types of brands and makes an equally thoughtful employee gift? Still thinking? Yep, you guessed it right it is indeed promotional drawstring bags. Flexible and amazingly popular, these logo bags can be used to promote brands, charities, councils and service industries among others. Are you looking for a sure fire way to increase your sales revenue, enhance customer loyaltyand reach out to a wider audience? Drawstring bag is a safe bet for that too.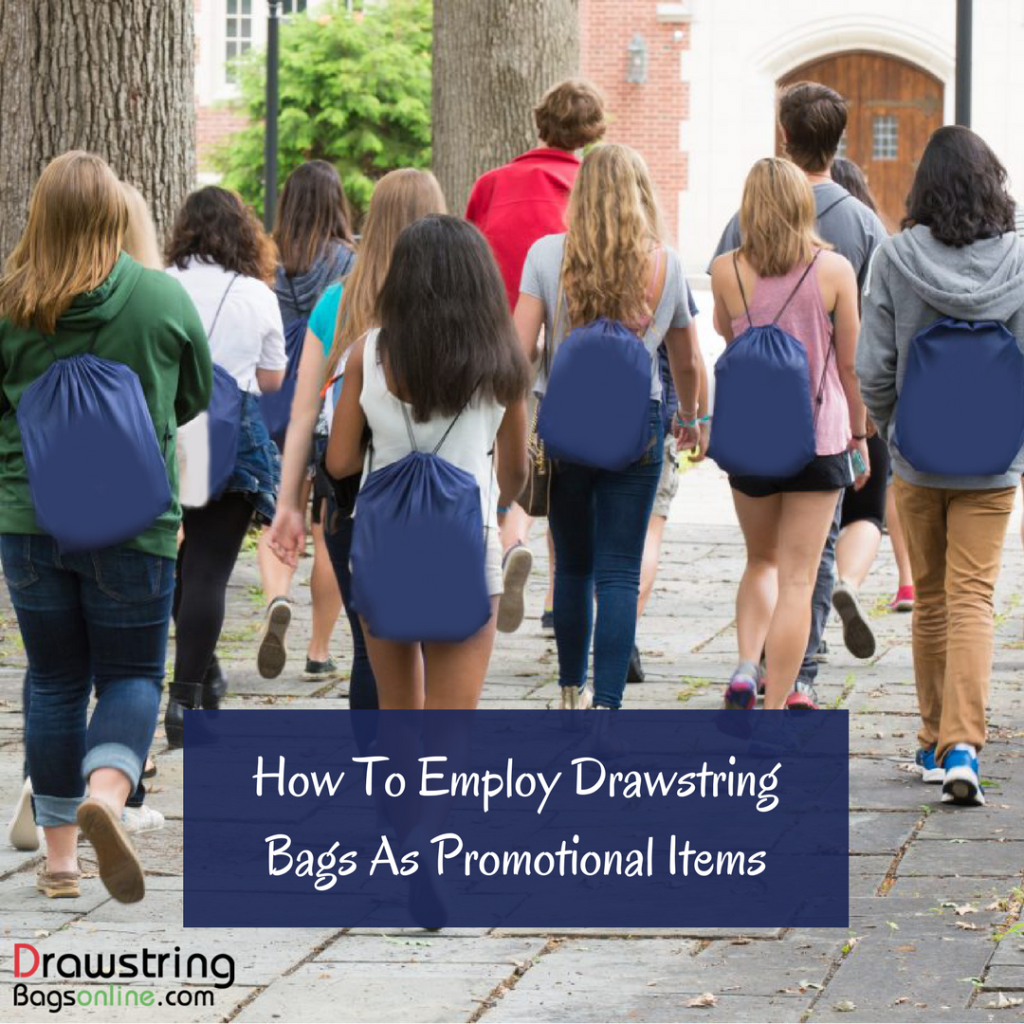 Now here are a few tips on how to use these handy promotional bags to the best in your brand promotions.
As a customer gift
Everyone loves freebies and if the gift happens to be something as useful like a drawstring bag, they will be doubly delighted. You can celebrate milestones of your organizations and special occasions by handing out these practical gifts that not many people can resist. These goody bags can also be handed at the point of purchase or as loyalty or referral gifts every time your customers refer your brand to their friends.
Available in a range of both ecofriendly and synthetic materials like nylon, these bags offer a generous imprint are where your logo, artwork or mascot can be printed. It is ideal for a number of events including fund raising events, awareness campaigns and community events among others. Purchase these items in bulk to avail the best discounts and cash savings.
Selling Logo Bags at Point Of Sale
Drawstring bags make attractive and practical items for sale as customers will be more than willing to pay for these durable and stylish bags. One of our most popular items is this ecofriendly cotton drawstring bag. Choose from a range of styles including condor cotton drawstring backpacks to cotton barrel bags, cotton drawstring, which are durable and ensure the best value for your money.
Fund raising items
Bags make one of the most popular items as fund raising items as these are budget friendly and always in use. Imprint your cause and logo and you will be surprised at the portability and promotion that your message gets on these popular gift items.
Awareness campaigns
Promotional drawstring bags make great handouts for awareness events and community events. Create awareness about social causes, health and safety issues and infact any relevant information by making use of the popularity of these bags. Every time your recipients get these handy gifts, they cannot help supporting the cause.
As promotional gifts
When the countless flyers and leaflets fail to create an impact on your brand promotion, try employing these trendy bags in your marketing plans. These reusable bags will create repeat brand impressions and walking billboards that keep your brand well exposed and always under spotlight.
Share and Enjoy