Promote Your Brand Green With Reusable Drawstring Bags
Drawstring bags are not just the hottest choice in daily use bags for its ease of use and casual charm. It is one of the best options to adopt a green theme to your promotions as well. Made of recycled items, these logo items will highlight your ecofriendly credentials and responsible marketing in style. Reports show that customers support brands that are sensitive to nature friendly initiatives. Check out some of these ecofriendly custom drawstring bags that will add an environment friendly tag to your brand.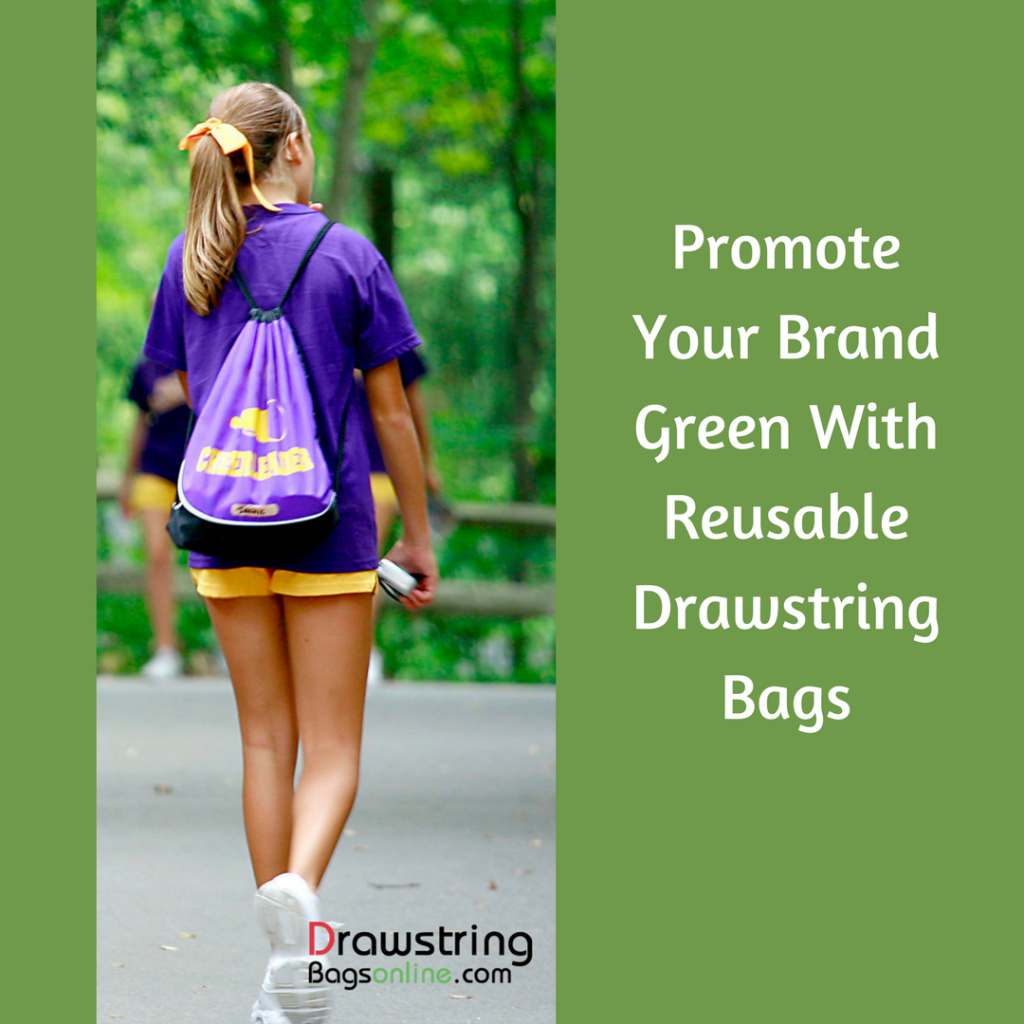 Minimize Your Brand's carbon footprints
The advantage of choosing recycled materials for your branding is that your brand promotion will not add up to the risks of landfill. By better utilizing recycled content, the resources are optimally used. By spreading your message in a nature friendly manner, your brand image will go up manifold in the eyes of your customers and planet earth will also be greatly benefitted.
Enhance your Brand's Marketing potential
The basic aim of promotional tools is to spread your brand message and to be a tangible reminder of your brand. By employing a recyclable drawstring bag you will not just be promoting your business message and environment friendly credentials alike.
Recycled drawstring bags are well suited for students, moms, hikers, work out enthusiasts and more. These bags made from recycled materials will go a long way in driving up your brand popularity and recognition. Here are some of the models that you will find interesting
Canyon Non-woven Polypropylene Drawstring bags : A popular hand out all round the year, these trendy drawstring bags are something people never seem to have enough of. These are highly popular with schools and non –profit organizations. Available in 6 attractive colors, these logo items will never fail to turn heads for sure. These trendy bags will make interesting talking topics among your recipients, which will set off word of mouth publicity as well.
Champion Polypropylene Drawstring Cinch Backpacks: These high utility items will make great employee gifts and customer gifts alike. These delightful backpacks will ensure the ultimate hands-free convenience for the users who can sling it over their shoulder on move while the spacious compartment for storing things and the vibrant color choices will make it a perfect weekend bag.
Cotton Drawstring Bags Go green with these adorable cotton drawstring bags that make great gift items for corporate events, tradeshows and many other mass events. These top trending will make your brand on these a hot topic of discussion for sure.
Drawstring Cotton Barrel Bags Full Color These barrel shaped cotton drawstring bags have a retro charm. These are well suited for campers, adventurists, athletes, sports men and more. The attractive color choices and the generous imprint area will make these bags a wonderful creative canvas for marketers to place their brand and message.
Need more? Browse our collection of drawstring bags and choose models that suit your budget and needs. Bulk orders carry the best prices. Should you need more tips or shopping assistance, we are only a call away. Do tell us which of these drawstring models you found the most attractive. We would love to hear from you.
Share and Enjoy