Turn The Popularity Of Drawstring Bags Into Your Promotional Strategy
Which is your favorite bag? If it is drawstring bags, we are not surprised because it is one of the most popular bags today! Simple, easy to use and comfortable to carry, these unisex bags are grabbing headlines for some really sound reasons. You can use it as promotional items, employee gifts, back to school gifts and much more. Choose from a range of colors, models and sizes to match your promotional theme. The best part is that sling bags get used repeatedly over and over again as these never go out of fashion. Your brand and message on these will get a wide angle display. Designed to last long and look good, these fold flat when not in use, which makes it easy to carry.
These reusable and trendy bags can be used to promote super markets, fashion brands or even as holiday gift bags. The fabulous color choices of drawstring bags make it easy for you to pick up a model that complements your brand theme. Light weight and easy to store and transport, drawstring bags will make wonderful tradeshow handouts. Your recipients will use these bags immediately to ferry the tradeshow swag home and your brand will get the desired attention from day one itself!
Printed drawstring bags make great sports spirit items. Choose a model that matches your team color, imprint your team logo and mascot and see how these custom bags will turn heads during practice matches and game days. For sponsors it will make a delightful way to get their message across not just in the field but beyond as well. Booster clubs and local leagues that need to raise funds will find these logo bags perfect fund raising items. The low cost advantage of these bags will let them sell off for a higher price to raise funds for their clubs.
The impressive branding space will enable the marketers to place their brand message in an impressive way. The full color imprints will allow your brand to pop out from the bag grabbing easy attention! Match it up with your sports team, social cause, school, company or group branding and see how your competitors go green with envy!
Drawstring bags will keep your brand closer to the hands of your customers and ensure consistent impressions and brand exposure. If you are looking for a budget friendly way to promote your event or business, then drawstring bags is the best way to go about it.
Here is a chance for you to get to know the best sellers.
Cotton drawstring bags: Think green, think natural with these elegant cotton bags that will enjoy a warm welcome and long retention.
Mesh drawstring bags: Make your beach holidays and fishing weekends hassle free and more enjoyable with these mesh drawstring bags that will keep the soiled and wet clothes odor free.
Polyester Nylon bags: Mildew resistant and UV resistant, these are designed for the rough and tumble of daily lives!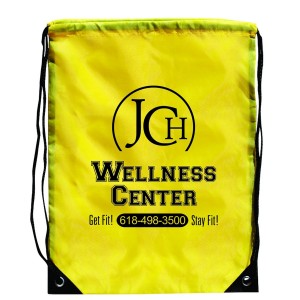 Polypropylene non woven bags: Reusable bags that will leave only your brand impression and no carbon imprint! A sensible gift option for all occasions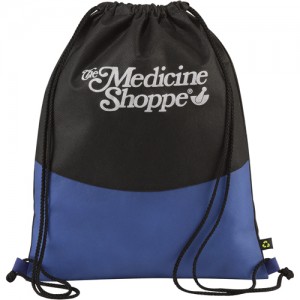 Leave a comment below – We'd love to hear about your thoughts on promotional drawstring bags.